WELCOME TO CITY DIGGERS
City Diggers Wollongong is located right in the heart of Wollongong City and is only a short stroll to the city's main shopping precinct, many restaurants, cinemas, WIN Entertainment Centre, Illawarra Performing Arts Centre and Wollongong's famous beaches.
City Diggers prides itself on high standards of customer service, providing first class cuisine and entertainment for all. So call in for a meal or a drink prior to going out or catching a show or just drop in for a coffee during the day whilst shopping.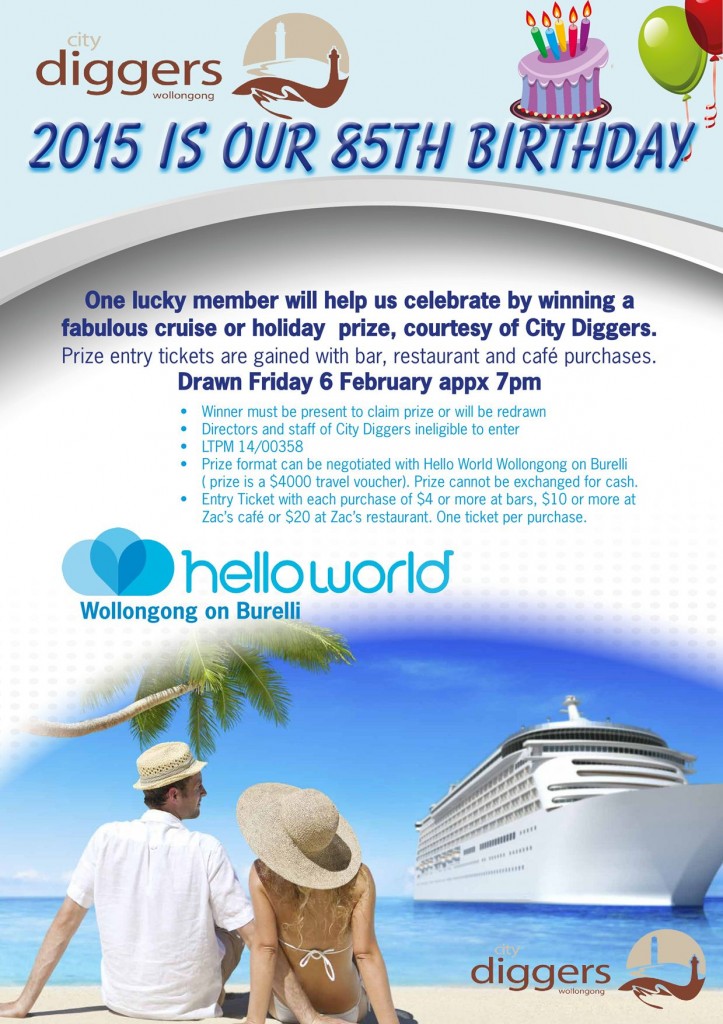 What's On
Sat 31 Jan
In the show, Deb will share her knowledge of the Afterlife and will give spontaneous contact with loved ones passed. "Life After Death is still a Mystery, but Life after Deb will never be the same" Chris ...
Fri 27 Feb
Adults $20, Children $10 6:30pm for a 7:00pm start Light finger food provided Coordinated by Michael Valceski and Savannah Reali along with Rotary In an effort to raise money for the Rotary Club of Wollongong ...
Sat 28 Feb
In 2014 Mick on Wheels wowed the country with his outstanding performances on Channel 7 reality show - X Factor Australia. During Mick's production of "Come Swing with Me" he performs ...